I have already posted an article on Contemporary Georgian artists.  But it seems like every week I discover one more amazing Georgian artist doing things in repoussé, wood, stone, enamel or mosaic that very few are able to equal in quality and especially in vivacity.  Vivacity is really the world to use, an art that is confident and anchored without being simply repetitive.
The most recent artist I have discovered is an amazing stone carver named Giorgi Laliashvili.  On his facebook page we find images of a huge stone pillar with a giant stone cross atop it. The pillar is all carved with scenes from the Gospels and Tradition.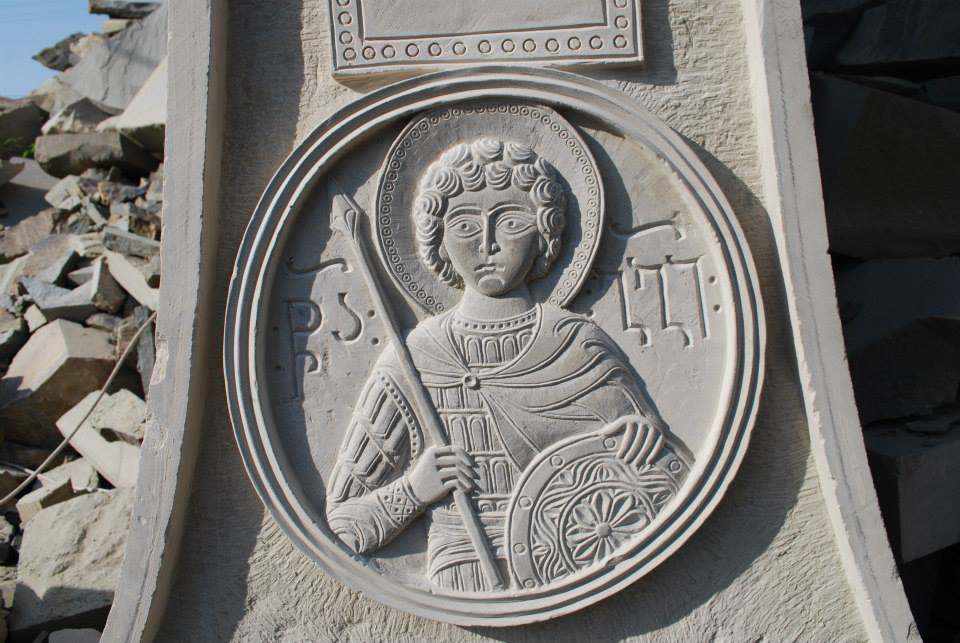 The same carver has also made two sarcophagi for a shrine involving another artist named David Khidasheli and mosaists Michael Soziashvili and Badri Bakuradze.
Nice mosaics, right?  You haven't seen anything yet. On David Khidasheli's facebook page there are images of a mosaic dome of Christ Pantocrator, the strength and subtlety of which we have not seen in Christianity since the Cefalu Cathedral in Sicily.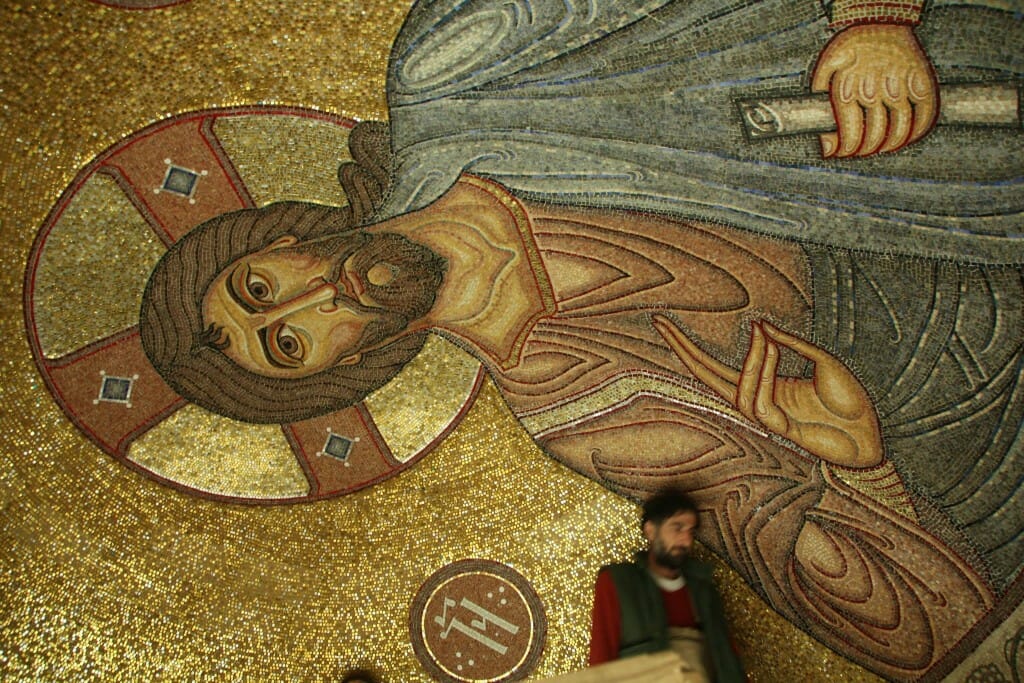 Then there is metal work.  Georgians have always been known for their metalwork, and it is pure joy to see how alive this tradition is.  Strong deep repoussé work with uncut bezeled stones or fine enamel icons appear in pieces one would instinctively believe to be part of some museum collection somewhere.  These images are also taken from David Khidasheli's facebook page.
Then there is enamel work.
Then there is miniature carving.  This a particularly gifted artist named Niko Badurashvili
In finishing, I think I have found the ultimate proof of the unrivaled vivacity of Georgian art.  Last year a Georgian artist posted these two pictures on his facebook page of a recently built church.  In front of the church, in the image of the boldness, confidence and daring of Georgian liturgical artists, were two stone gryphons.  Any liturgical tradition alive today that can unflinchingly put two huge stone gryphons guarding a church has me bowing in reverence.