There is a facebook page called "Contemporary Christian Art" but most people would not notice because it is all in Georgian script.  Although boasting hundreds of pictures of early art from all of Christendom, the most remarkable aspect to those of us who are not in Georgia is how it prominently features contemporary Georgian liturgical artists.
Across its many picture albums is the resounding testimony to the thriving art in the Georgian Church.    Among the artisans one finds of course George Gudushauri, a gold and silversmith who has received commissions from the highest level of Orthodoxy and creates works one scarcely can believe to be made today.
The page also boasts an album of a contemporary stone church being built, covered in beautiful ornamental and figurative stone carving in the usual abstract geometric style of Georgian art.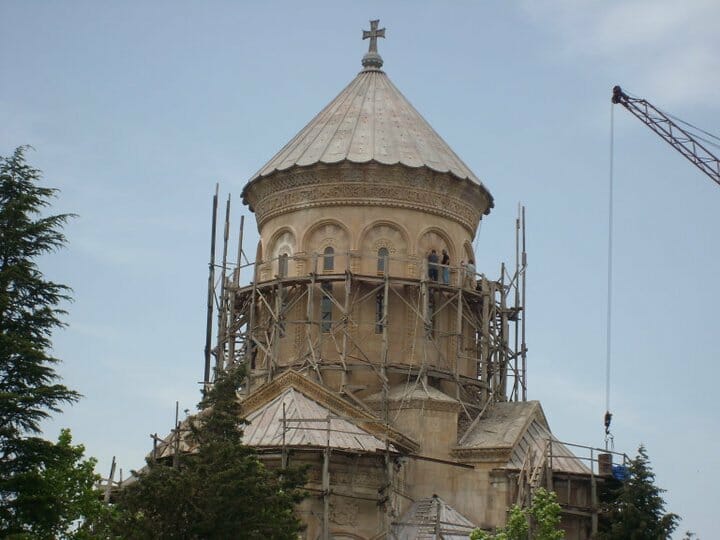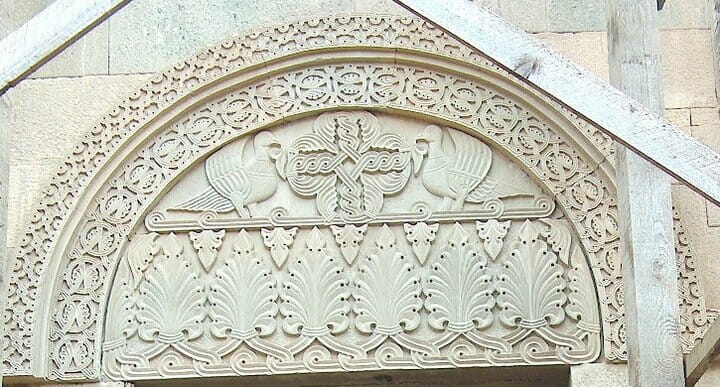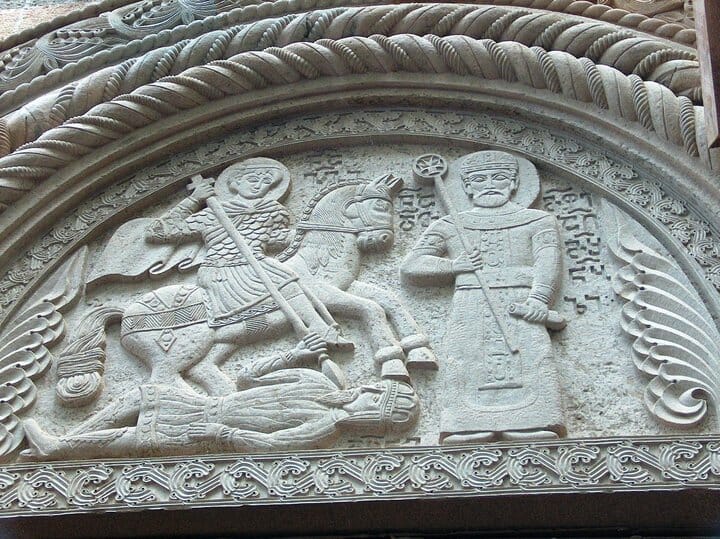 Among the albums one can find more metal work, iconography, embroidery, carving, enamel, all with the strong compositions and style so immediately associated with Georgia.
Ioseb Andriadze, an artist and the administrator of the page is a highly educated and involved Christian, working with juvenile prisons but also boasting university degrees on  Christian art.  He explains that  "We do not repeat (not Copying) the old forms, but according to the old content, creating new and original forms. This helps us in all liturgical readings."  Dito Razmadze, one of the artists that drew my attention for his strong imagery and bold work is also trained in Theology as well as in vocational skills.
Although Georgian script is not as accessible as one would wish, I strongly recommend a visit.  It might make you feel for a short moment that all is well in the world and that the last century was only a bad dream…
Here again the link:  Contemporary Christian Art