Editor's Note: Though the following is not directly related to the traditional liturgical arts of the Orthodox Church, it is important to highlight the efforts of those who borrow from the art within the Church in order to influence and engage contemporary culture without. What Nicholas Kotar and his colleagues are doing is cultural missionary outreach. They are building bridges, and for their work I congratulate them.
____________________________
In these previous posts – Creation of a Christian Culture parts 1 and 2  – I outlined the vision of a small group of creative Christians called Conquering Time. Some of you may have seen our performances, both on the East and West coasts (see here). Although there has not been much visible activity from Conquering Time's members, there has been much going on beneath the surface. In any such endeavor, when people seriously approach the creative life in an almost ascetic sense, times of external fruitlessness mean very little. What goes on in the inner life, hopefully, is constant work and labor. In any case, Conquering Time has redesigned its website (www.conquering-time.org) and is inviting everyone to read our recent posts on the continuing creation of Christian culture. There are also some big projects on the horizon, not least of which is the publication of Raven Son, my new novel based on Russian fairy tales and the Lives of the Saints.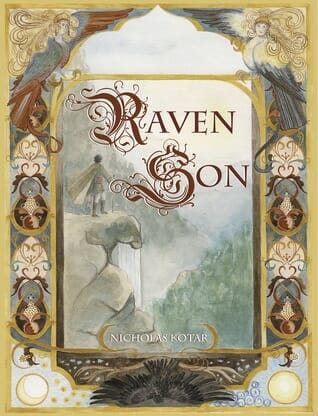 Those of you who have read my recent post on the Lives of the Saints will not be surprised to know that I believe the Lives to be a very fitting source for storytelling. As Jonathan Pageau said in his wonderful comment to the article, the "mythology" and tropes of the saint's lives are the essence of their "story", a story that on the most basic level gives the reader a window to the Truth of Christ's sanctification of the world through his Incarnation. Raven Son is available for sale on www.raven-son.com and on Amazon.