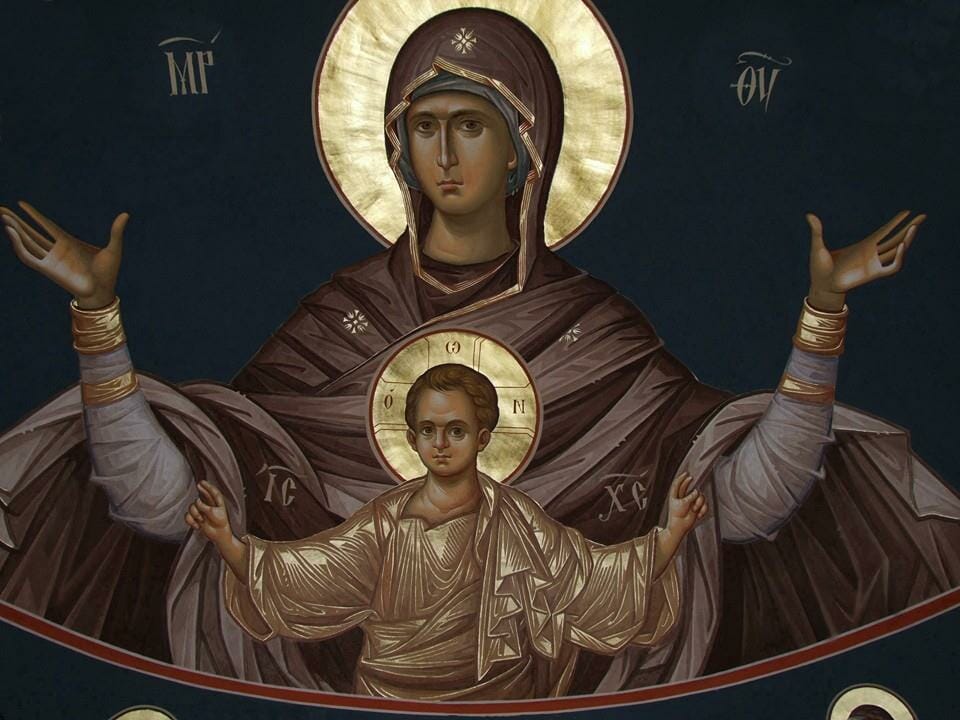 Last year we posted an article about young Romanian iconographers creating traditional icons looking partially to modern art for elements to include in their work.   With the spiritual renewal of Romania, there are also some wonderful iconographers exploring the rich strain of classicism in Byzantine icons. Fr. Ilie Bobaianu (Dantes) is a monk and iconographer who's work shines particularly brightly for its deep understanding of classical form in line and color.  Using strong contrapposto, rich and complex drapery as well as elegant hand gestures, his work pulls in influences like Panselinos, the best of the Paleologian and Cretan schools together in a beautiful traditional synthesis.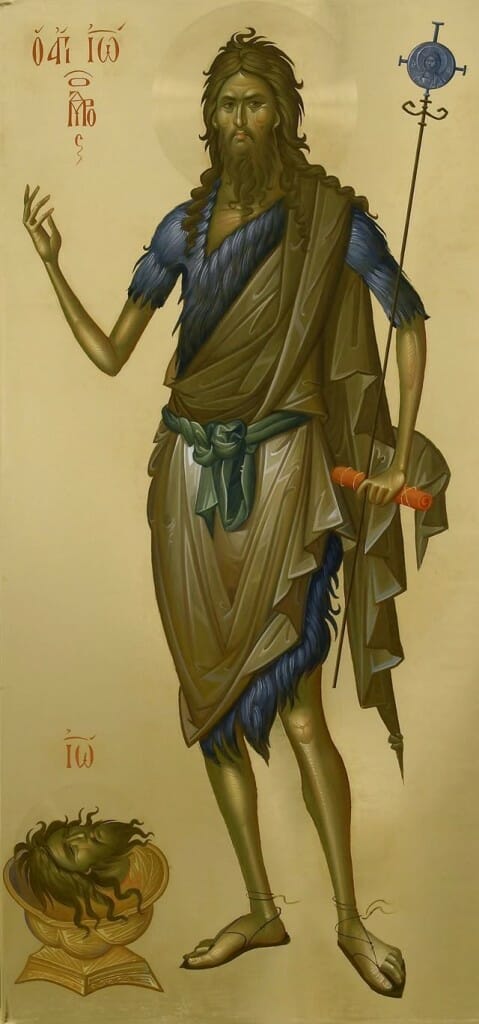 His icons feel timeless in many ways as they embody so much of what the best ancient icons have to offer.  But with a few seconds of looking, one often does a double take, as the first impression of seeing an ancient icon is replaced by subtle signs of something else.  His refinement in poses, the complex use of light on vestments and the bold use of calligraphic brush strokes remind the viewer that this is not simply a copy of an ancient icon.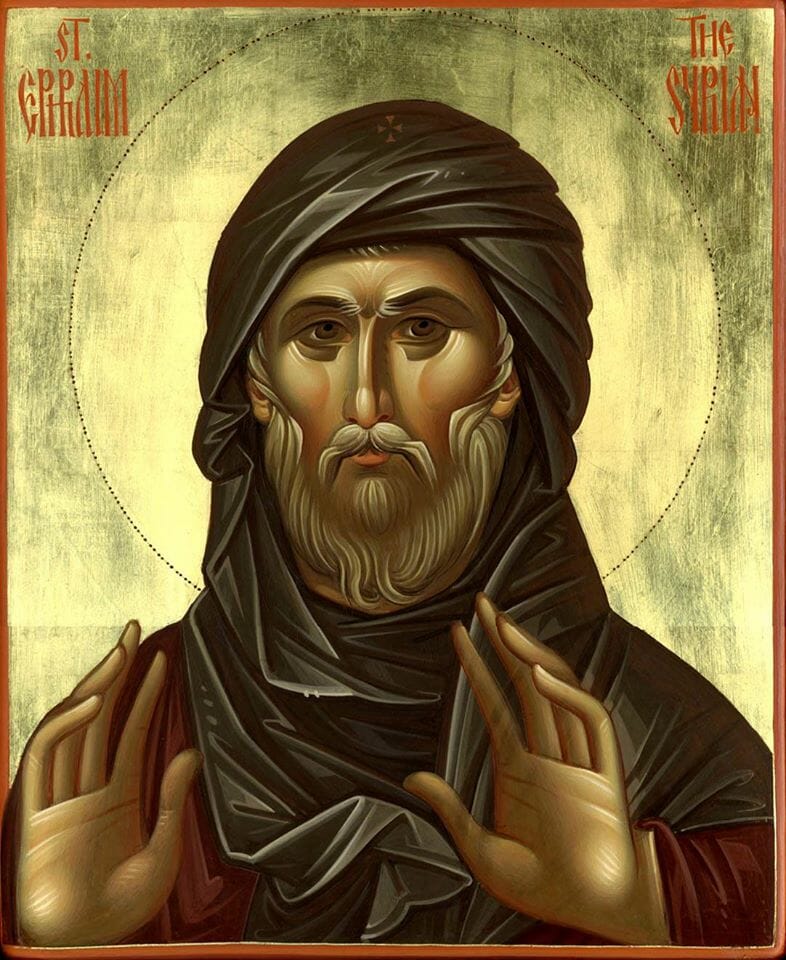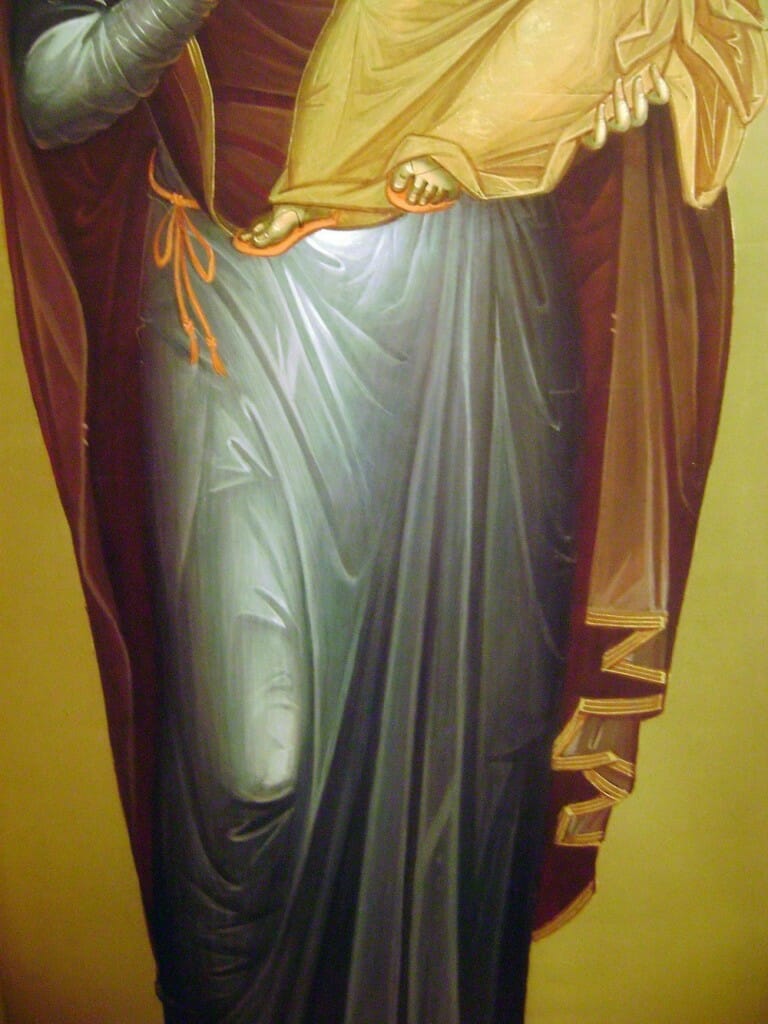 Fr. Ilie, at this point known as Dantes, started to attend the Romanian Academy in 1995, a few years after the Romanian revolution.  With other students he made trips to different monasteries, at first just for fun, but at some point his life began to change.  He eventually met his confessor, the late Elder Teofil Paraianur who guided him in his spiritual quest and recommended that Dantes finish his art studies before becoming a monk.  Fr. Ilie was also fortunate to have an art professor of deep religious conviction at the academy who encouraged his desire to develop icon painting.
Fr. Ilie's icons reflect his deep love of God which manifests itself in his intense life of prayer and fasting, which according to someone who knew him at the academy, started even while he was learning to paint icons in school.  One can perceive how this dedication coupled with such a keen internal understanding of the icon give way to such powerful faces. Characterized by profound calm, penetrating eyes and with often the most subtle of smiles, the faces in fr. Ilie's icons exemplify the best of how holy images can bring us into a relationship with the person depicted.
Fr. Ilie's work can be followed on this facebook page which includes videos as well:
https://www.facebook.com/stefan.ionut.7330/