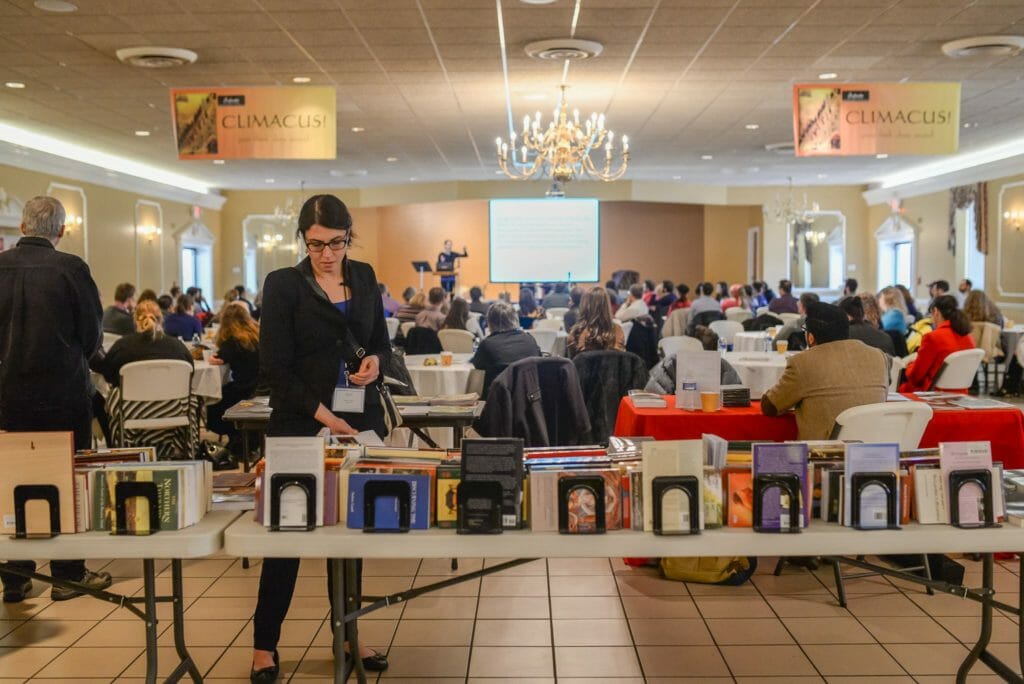 The Climacus Conference is a clas­sical Chris­tian intel­lectual/spiri­tual event featuring scholars and voices across the fields of Theo­logy, Philo­sophy, Clas­sical Educa­tion, Litera­ture, and Hist­ory/Poli­tics. It is unique in that it provides an opportunity for attendees to be enriched by think­ing well across disci­plines.
In 2015, OAJ founder Andrew Gould participated at the Climacus conference and gave some amazing talks about architecture and liturgical art, resuming much of the thinking he has presented to us here on OAJ. The talks can be found on the Ancient Faith website.
I was quite honored to be invited to participate in this year's conference which has the general theme of "Encountering God".  The roster of speakers is impressive and diverse including the plenary speaker Fr. Stephen Freeman who I have been looking forward to meeting for quite some time.  A few professional authors will be speaking, such as Frederica Mathewes-Green who has published widely and also Richard Pierce who will be reading from his book "The Book of Mankey" published by Cooper Dillon Books in 2015 as well as from his more recent writings.  Many more speakers, artists like Ariane Trifunovic Montemuro, clergy such as Fr. Moses Berry and Fr. Alexis Kouri, philosophers such as David Bradshaw, and several others fill up the busy weekend. The entire schedule of speakers can be found on the conference website.
During the weekend we will have the chance to view a sneak peak of the upcoming documentary Becoming Truly Human, which explores the voice of Orthodoxy in a "spiritual but not religious" world.  It was put together by Dr. Nathan A. Jacobs who is a Visiting Scholar of Philosophy at University of Kentucky and has himself made the transition from being a "none" in religious affiliation to becoming an Orthodox Christian.  One can see the first minutes of the film on the movie's website.
As for myself, I am excited to prepare a few talks that reach further than what I usually deal with on OAJ.  My first talk is entitled "Encountering God in Story and Image" where I will be tracing the patterns in stories and in images, showing how these patterns can give us intimations of God, of Logos and how the Word of God holds the world together through a web of meaning.    My second talk is entitled "Divine Patterns in St. Gregory of Nyssa's Life of Moses" where I will be exploring what is possibly my favorite book after the Bible and showing how the patterns of analogy developed by St-Gregory create a Christian "world map" where all the analogies connect to each other and give us a sense of Cosmos.  For those who have maybe wondered how I developed this or that insight into the symbolism of icons, I will be laying it out during the two inter-linked talks. Basically I will be giving away all my secrets.
The conference will be held in Louisville, Kentucky on the 24th and 25th of February, 2017.  All the info can be found on the Climacus Conference Website or on their facebook page.
http://www.climacusconference.org/