Andrew Gould, founder of the Orthodox Arts Journal, has been featured in a new work by popular architectural writer Witold Rybczynski. The author of over twenty bestselling books, Rybczynski's latest work is called Charleston Fancy: Little Houses and Big Dreams in the Holy City.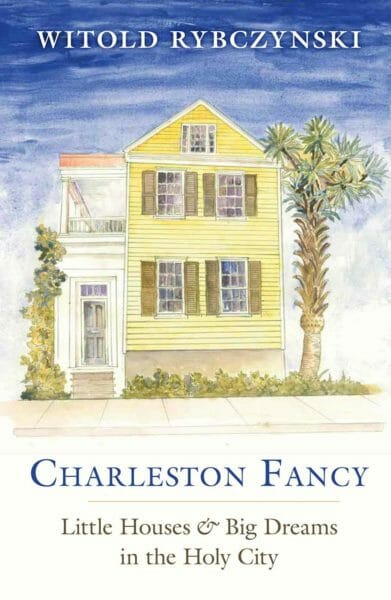 The book is a history of Charleston architecture, told through the story of a small group of developers and designers who have added some notable and eccentric buildings to the historic city. The book follows the career of Andrew Gould, telling the detailed story of his first commission – Holy Ascension Orthodox Church, as well as subsequent projects, such as Mugdock Castle, and his own house.
Charleston Fancy can be ordered from Yale University Press, Amazon, or Barnes and Noble.
Read the lengthy reviews of the book on the New York Times and the Wall Street Journal.
Other reviews and excerpts:
"It's no surprise that architect and urbanist Witold Rybczynski fell under the spell of Charleston, S.C., one of the most beautiful cities in the United States. Nor is it a shocker that this prolific author was inspired to write a book about Charleston in an attempt to get at the heart of what makes it special. What is surprising, and pleasantly so, is the circuitous route he takes to get us there."—Logan Ward, Wall Street Journal

"Rybczynski has a gift for seamlessly integrating history and theory into his books. In Charleston Fancy, we learn how the Holy City's unique urban landscape came to be, and we also learn some of the history of Palladianism in colonial America. . . . The result is an enjoyable series of mini-lessons in history, urbanism, and aesthetics that go down as easily as cool summer cocktails on a Charleston piazza."—James Ewing, New Criterion

"It is in the search for beauty, the careful execution of each detail, that the ensemble of her buildings creates a city that is admired and loved. Charleston Fancy teaches us this is still possible."—Joseph P. Riley, Jr., Mayor of Charleston (1975–2016)

"In this engaging and fascinating account of development and urban conservation in and around Charleston, Rybczynski masterfully tells a series of interconnected stories that, like a complex Russian novel, involve a variety of characters, bound together by the place itself and its unique history and culture."—Steven W. Semes, author of The Future of the Past
Andrew Gould also has a new website, featuring over seventy projects with excellent photographs. Please have a look to see many new projects and updated images of older ones that have recently been built.
If you enjoyed this article, please donate to support the work of the Orthodox Arts Journal. The costs to maintain the website are considerable.