I have had the opportunity recently to make and install two choros chandeliers, a type of fixture that is of particular interest to me as a designer. I have written previously about similar chandeliers I have installed in churches in Charleston, South Carolina, and Waldorf, Maryland, and I refer readers to those articles for information about the history and symbolism of the choros.
The first of my two recent projects is a rather small choros, just eleven feet in diameter, which I installed in Saint Alexis Orthodox Church near Lafayette, Indiana. Of course, every choros must be custom sized to fit the cupola from which it hangs if the chains are to hang plumb. And this church, though fairly spacious, has a small square cupola on scissor trusses. This type of ceiling is quite unlike anything in Byzantine architecture, so the application of choros here does not follow any historical precedent. I decided to mount the chains high up in the cupola so as to give the fixture an overall vertical proportion. The chains mount to the walls with decorative star-shaped brackets, a pleasing juxtaposition next to the cupola iconography painted by Fr. Jerome Sanderson.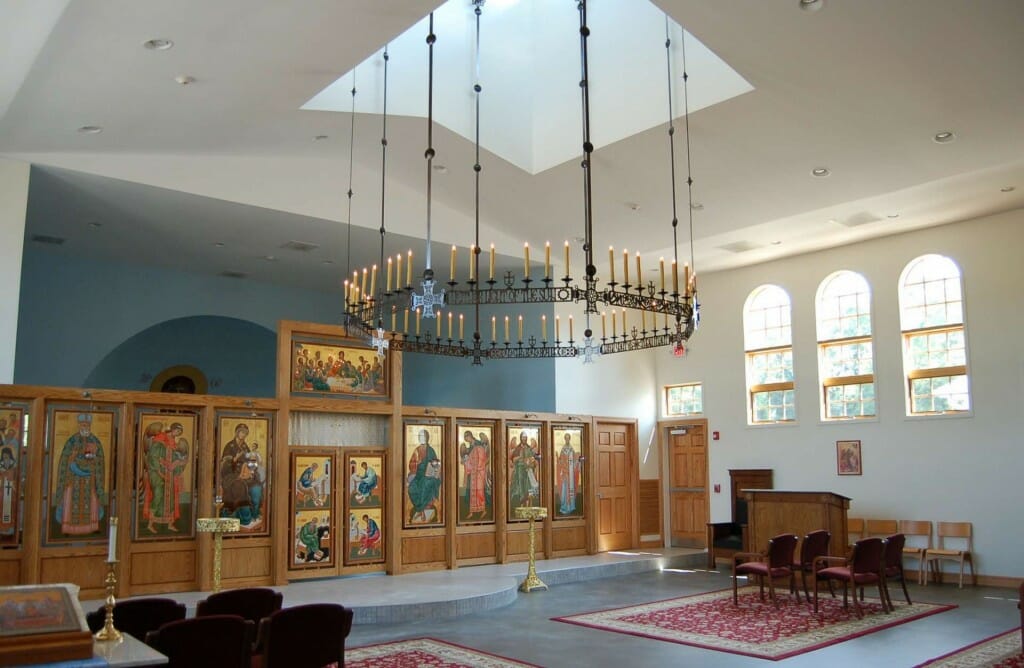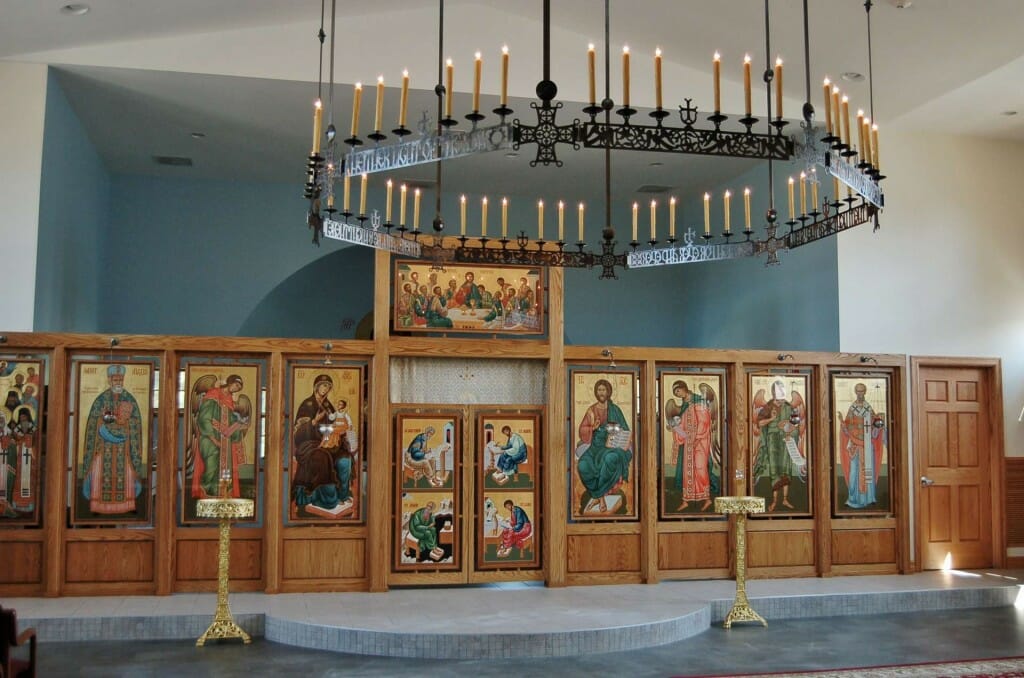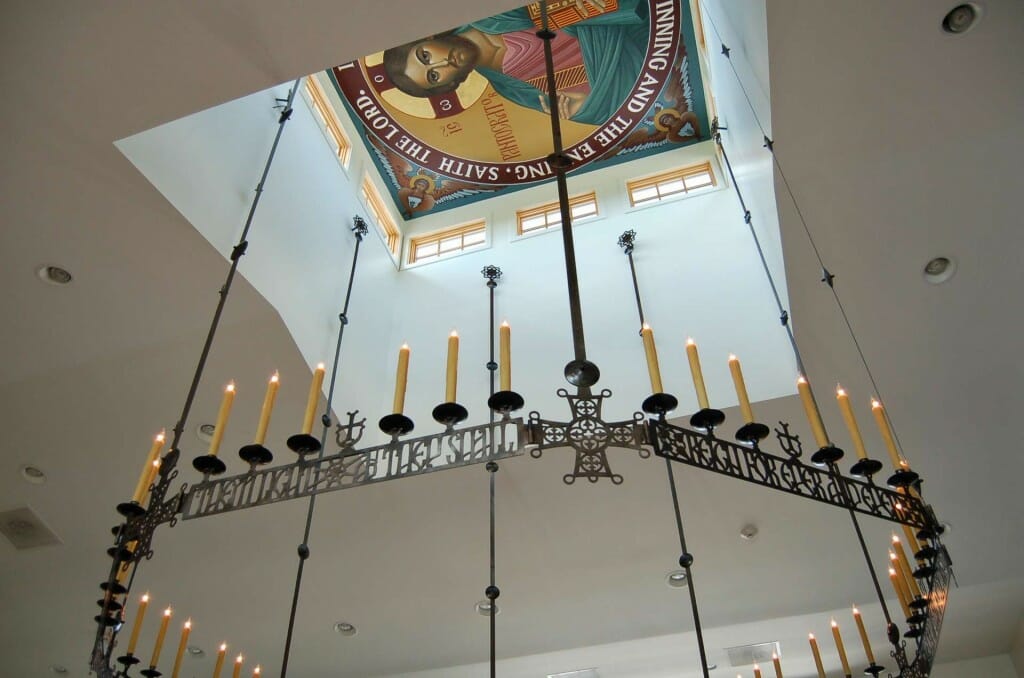 Despite the relatively small size of the choros, it has an astonishing transformative effect on the space. It makes the whole room seem larger and more animated, the space seeming to revolve around the fixture. And the black color of the iron makes the white walls seem brighter in contrast, and the metal parts interact with the sunbeams coming through the windows most energetically.
The second project is a choros installed in Holy Trinity Orthodox Church, in Danbury, Connecticut. This church is modelled on Carpatho-Rusyn architecture, with a dark square room as the nave, and no cupola at all. Again, the installation of a choros in this type of space is without historical precedent, so it was an interesting challenge how to proportion it. I decided to make the choros fifteen feet across, forty percent of the width of the nave. It seems to completely fill the space with filigree and sparkling light. Again, the transformation of the character of the room is astounding. What was a very static and even dull room became animated and exciting, a space with mystery and complexity – a space that now feels intrinsically liturgical.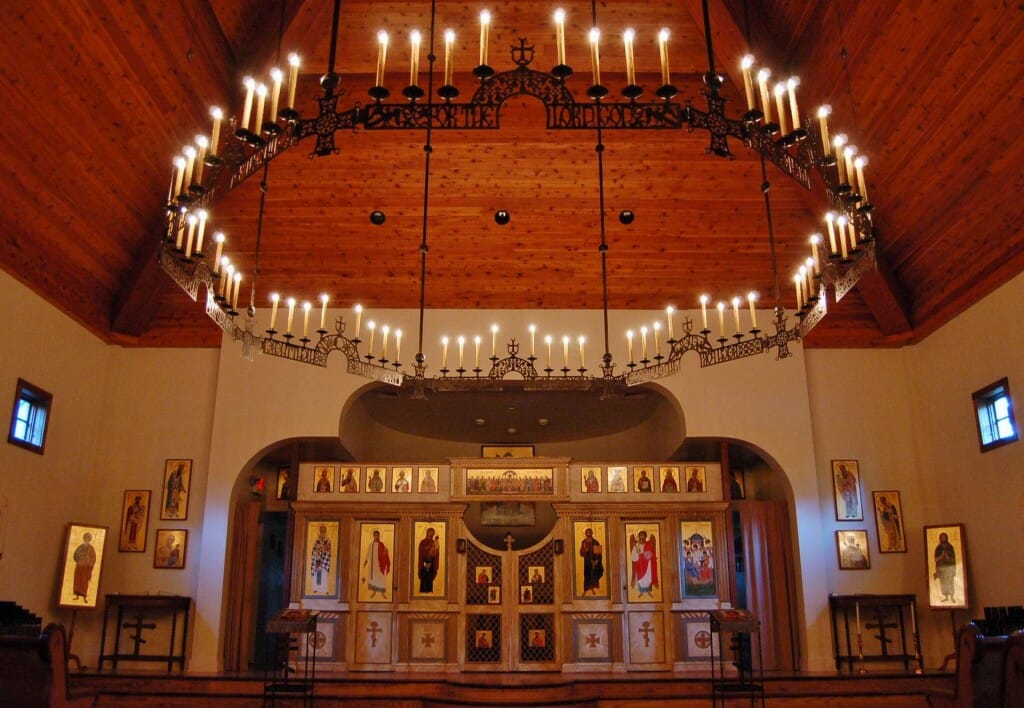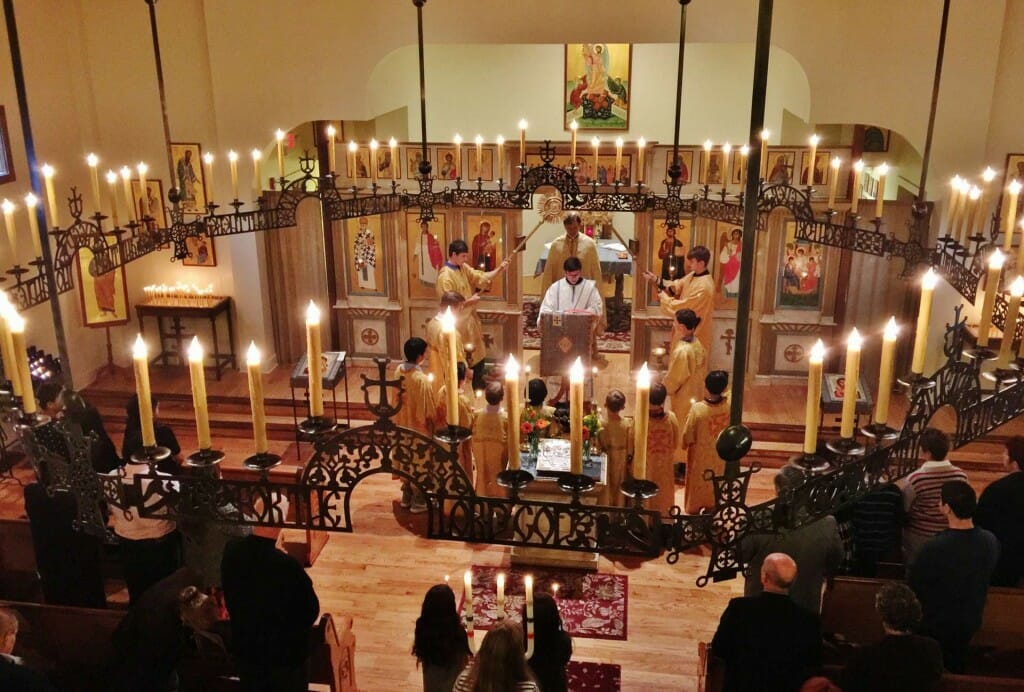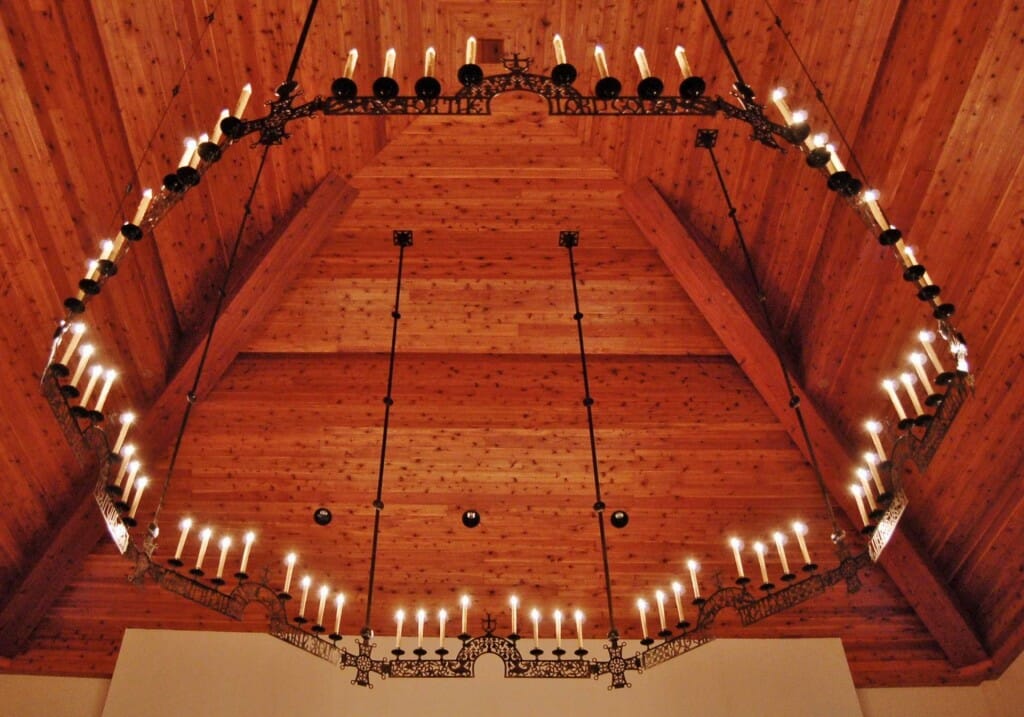 Looking at Decani and Mt. Athos, and a few excellent modern examples, we are familiar with the majestic beauty of a choros installed in a tall Byzantine church. But it is well worth considering how the choros-type fixture can be applied to other sorts of churches. Both of the projects shown here demonstrate that a choros chandelier can be an amazingly effective intervention in a comparatively plain modern church. As a matter of budget, I am fairly sure there is no other way that so little money can be spent to so dramatically beautify a church.
Andrew Gould's website featuring custom-made chandeliers can be found here.