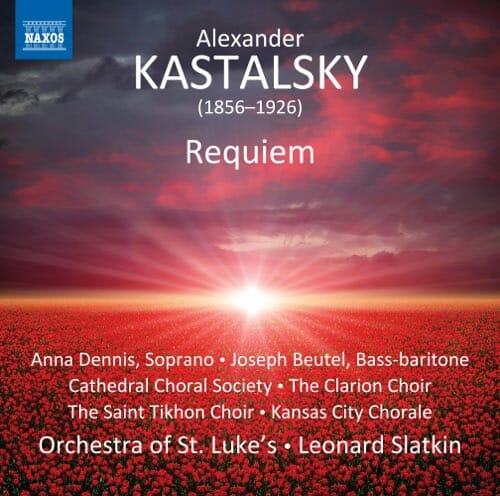 South Canaan, PA—On August 28, the world-premiere recording of Alexander Kastalsky's Requiem was released by Naxos Records. The recording—which was made during a live performance in the Washington National Cathedral in October of 2018 in celebration of the 100-year anniversary of the World War I Armistice—features the combined forces of multiple GRAMMY-winning ensembles, including the Cathedral Choral Society of the National Cathedral, the Clarion Choir, the Kansas City Chorale, the Saint Tikhon Choir, and the Orchestra of St. Luke's, all under the baton of celebrated conductor Leonard Slatkin.
This historic recording is the first-ever recording of Kastalsky's monumental score, which lay in obscurity for more than a century. On September 9, the album debuted at #1 on the Billboard Traditional Classical charts, edging out several heavy-hitter competitors, including John Williams, Eric Whitacre, and the London Symphony Orchestra. It is only the second Naxos release in over 30 years to reach the top of the Billboard charts. The recording is already garnering high praise from critics, being called "tremendously dignified" (MusicWeb International) and "essential listening" (AllMusic).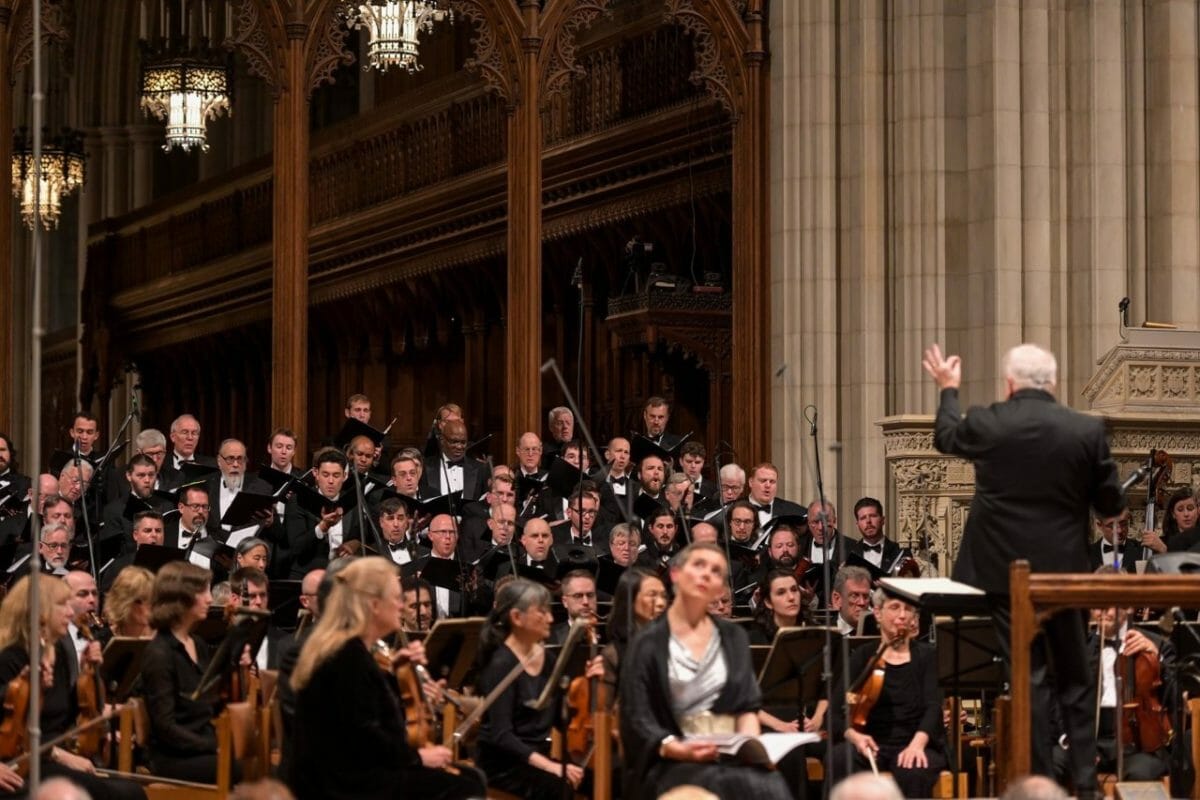 Founded with a mission to foster and build up the American Orthodox choral tradition at the highest artistic level, The Saint Tikhon Choir—the professional choir of St. Tikhon's Monastery—has been steadily breaking new ground since its inception in 2015. It is the first professional vocal ensemble connected with an Orthodox monastery in America. Its début recording, Till Morn Eternal Breaks: Sacred Choral Music of Benedict Sheehan (2015), was heralded as "delicate and subtle… at other times powerful and opulent… [a] cause for joy and hope" (Orthodox Arts Journal). Its forthcoming world-premiere recording of Benedict Sheehan's Liturgy of St. John Chrysostom (available October 23, 2020 on Cappella Records) will be the first-ever recording of a complete setting of the Divine Liturgy by a composer associated with the Orthodox Church in America.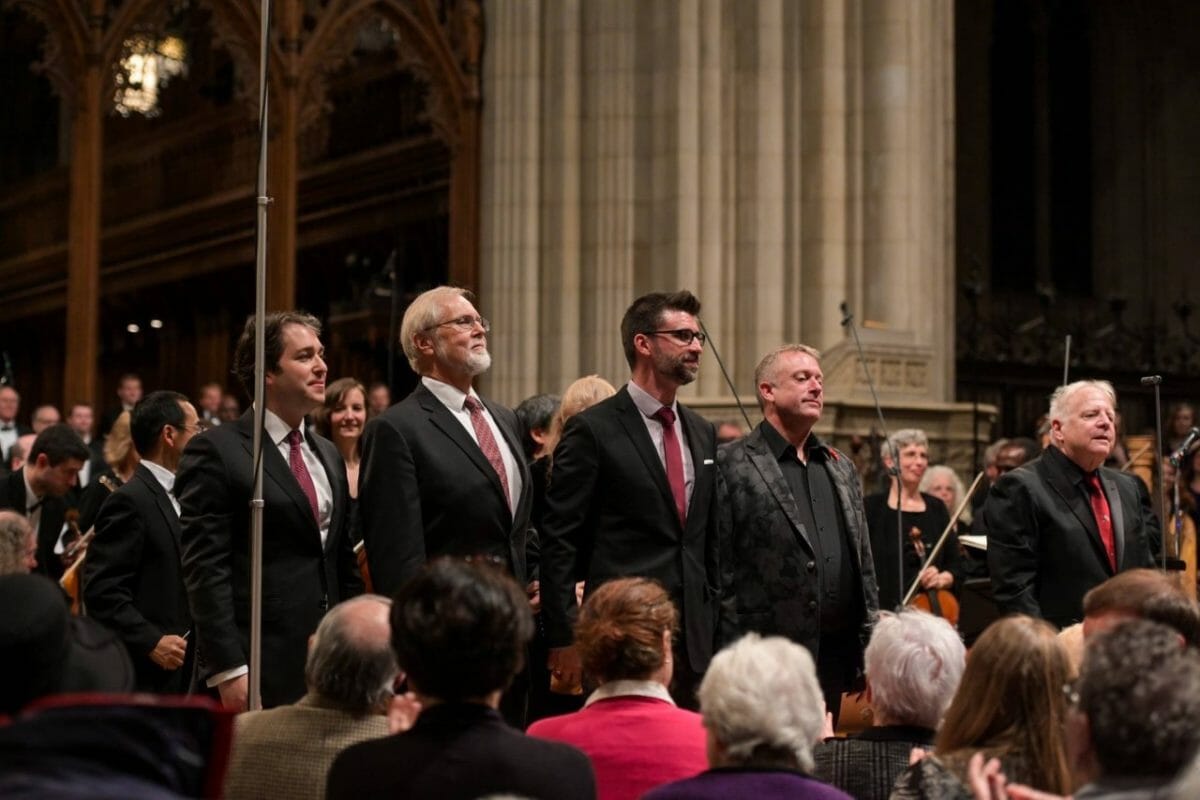 The Saint Tikhon Choir, together with its colleagues, continues to break new ground with its recording of Kastalsky's Requiem. After a century in waiting, the Cathedral Choral Society, the Clarion Choir, the Saint Tikhon Choir, the Kansas City Chorale, the Orchestra of St. Luke's, and conductor Leonard Slatkin present the world-premiere recording of Kastalsky's Requiem, a universal memorial echoing the tragedy and hope of the "war to end all wars."
Listen to the album today at sainttikhonchoir.org