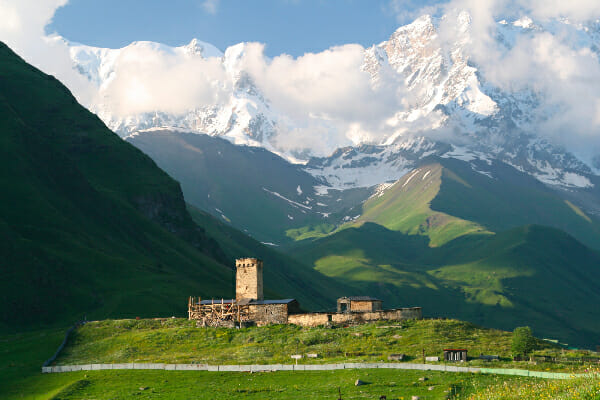 Our friends at Georgian Chant have announced two new tour itineraries this summer that sound quite wonderful. Here is their press release:
In celebration of our tenth season, our team has split our original package tour into two separate tours. With so much to do and see, these new selections offer visitors a chance to see more of what they love! Learn more at the links below:
Colchis & Svaneti: Discover Georgia Tour, July 1-11, 2015
     
Armenia and Georgia: Highlands Culture Tour, July 17 – Aug. 2, 2015
Unique itineraries: With a decade of building relationships in the Caucasus, our tours offer a peek-behind-the-curtain of the life and culture of the region. We'll put you in the same room with experts on Georgian and Armenian architecture, traditional cuisine and viticulture, traditional music, Orthodox monasticism, and more. No other companies offer the unique itineraries that we have developed. Choose our tours, and learn why our customers recommend us to all their travel-savvy friends.
Be among the first to discover the frescoes and acoustics of these ancient houses of worship set amidst the towering peaks of the Great Caucasus mountains. Every site offers visitors a chance to explore at their own pace, whether you're excited about climbing up a bit higher for a spectacular view, keen on interacting with locals, or simply want a moment of introspective reflection. Our tours build in the space and time for different kinds of interaction with the sites that we visit.
Taste the exquisite cuisine of Armenian-Syrian shish-kebab, khachapuri (Georgian cheese-bread), and fresh fruit and seasonal veggies to keep you coming back for more. And no trip to the Caucasus would be complete without indulging in some home-made wine!
Register Today: Tour itineraries, fees, flights, and other details at: www.georgianchant.org/tours/ Your place on the tour is secured only with advance deposit and registration, please contact us today!
Our Promise: a culture-first tour filled with experiences to last a lifetime. Organized and led by John A. Graham, Princeton University Ph.D. fellow, together with superb local staff, we are here to serve you in all possible ways.