Last September, I was invited by Wycliffe College at the University of Toronto to speak on a public panel as a prelude to the annual massive art event called Nuit Blanche. Wycliffe college is a somewhat conservative Anglican school, and on this panel were three artists who identify as Christian and who were asked to discuss the relationship between art and faith.
Besides myself, a liturgical artist and icon carver, the second panelist was Gloria Kim, a well received director who has created a series for television as well as several shorts and is currently working on a feature film called Queen of the Morning Calm about a young immigrant sex worker and her daughter. The final panelist was Phil Irish, an award winning contemporary painter who's had several shows in Canadian Galleries and who makes large bold collages.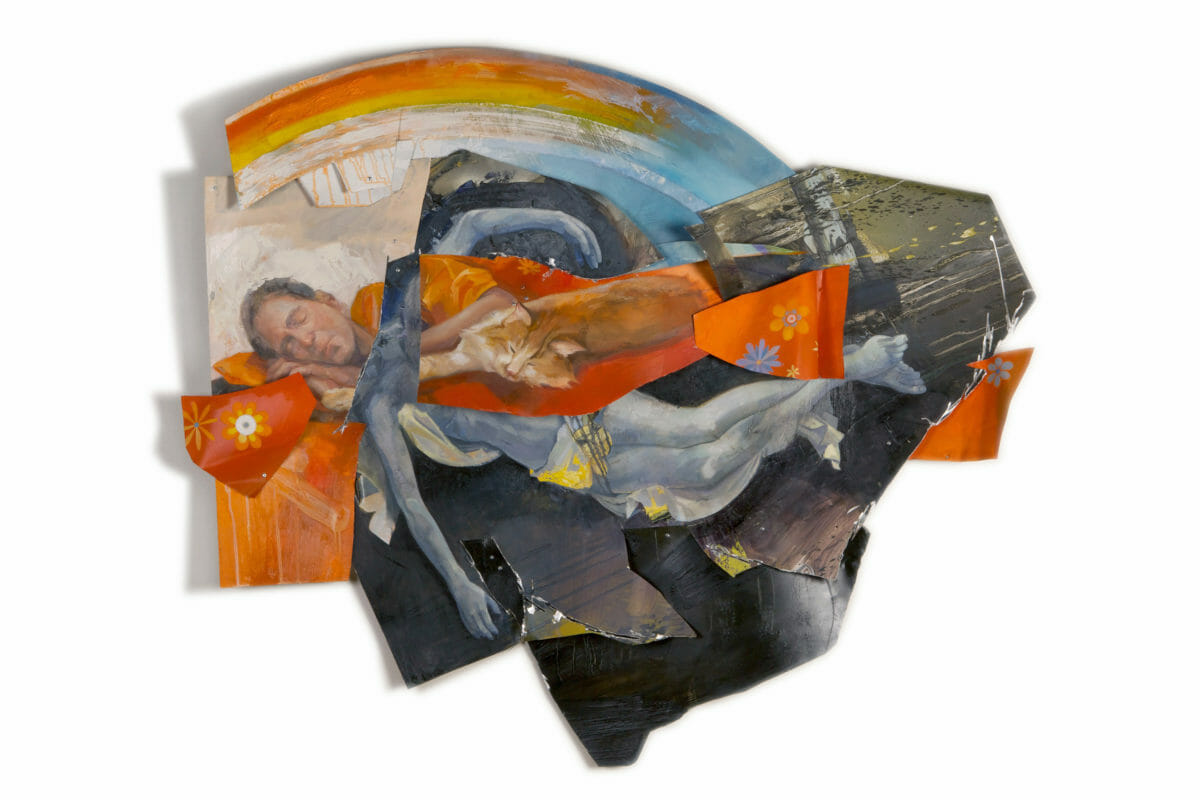 I was a bit apprehensive at the outset for this discussion, as I knew what gulf I need to cross in order to communicate the reality of traditional liturgical practice to a public who is accustomed to museums and gallery shows, to the now ubiquitous notion that art exists for arts sake. In the end it was precisely the difficulty and challenge of crossing that divide which made this the most enriching experience possible. The clear vision of two distinct world views, two distinct philosophies of art comes across quite vividly through this exchange in which we cover everything from the concept of art itself, its value as a cultural proposition, all the way to the discussion of motivation, reception and the function which our creations have in the world.
What underlies the discussion is ultimately this profound difference between a liturgical and non-liturgical tradition and how these two approaches to Christianity perceive cultural manifestation and objects. The liturgical and traditional vision seems ultimately to be one of celebration, the creation of places of participation and communion, whereas the contemporary and more protestant ethos appears (for those protestants who want to make art which is more than entertainment of decoration) as a form of questioning. It embraces the modern provocative and iconoclastic approach to culture, seeing art and culture as a challenge to forms and traditions. It is an opening up of meaning with uncertainty and questioning rather than the celebration and participation in meaning and identity.
The video is a bit more than an hour long. It is worth watching the very beginning, where I show some of the works of each artist, but after 7 minutes it becomes audio only.