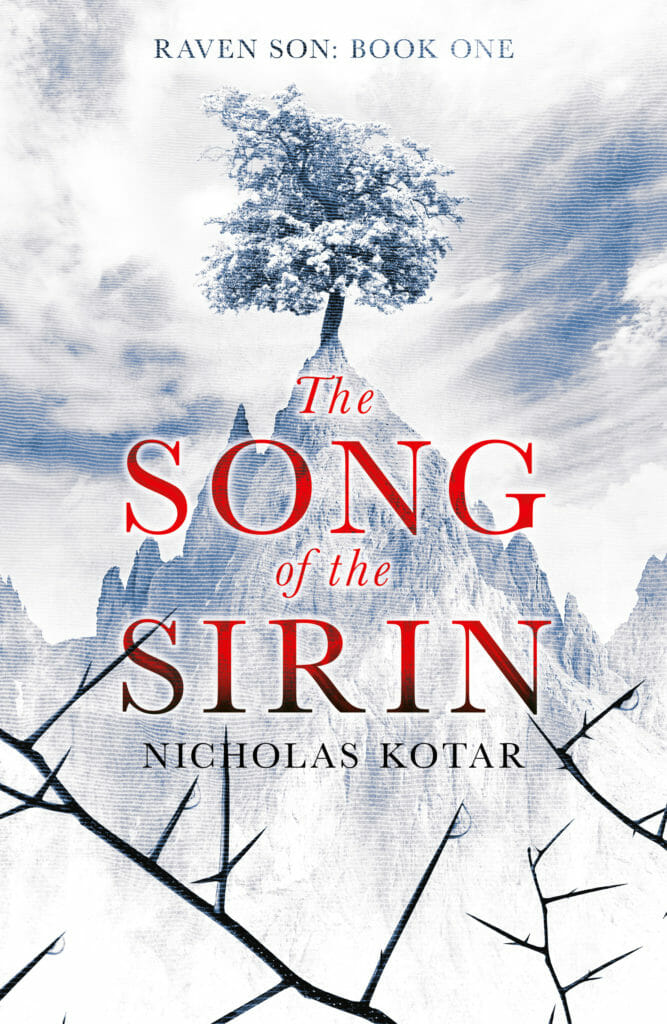 (Editor's note:  We are excited to announce that Nicholas Kotar, who has written a few great pieces for OAJ, has recently published his first novel.  Here is a version of his press release.)
Orthodox Writer writes a fantasy novel inspired by Russian fairy tales and the Lives of the Saints.
Discouraged by the lack of the kind of literature that strives not merely to entertain, but to uplift the reader, Nicholas Kotar wrote the book that he wanted to read himself. Inspired by Tolkien's ideas of sub-creation and the potential of fantasy literature to "show readers a light that is so lovely that they want with all their hearts to know the source of that light," (Madeleine L'Engle) Nicholas mined both fairy tales and the Lives of Saints for examples of how the masters have done it in the past.
His first attempt at such literature, The Song of the Sirin, has just been launched. Already, it has received praise from discerning readers:
"One of the things that really sets this novel apart from much of the Fantasy that is out there is that it is informed by and draws a lot of depth from mythology, history, and folk lore…All of these elements make for a very profound book which has much to say to this generation and this world. I found it a very relevant book that explores many issues people face today without being preachy or offering pat answers. The issues it explores are deep and are explored deeply on many different levels." (David Wood, advance reader)
"The Song of the Sirin is a wonderfully epic take on a Russian fairy tale. Nicholas Kotar writes a tale that goes beyond the magical land of Vasyllia and delves into the human heart. It not simply the tale of a quest, but of the struggle between good and evil in the human heart and the search for beauty. I enjoyed the emotional depth of the characters and seeing them make their choices, both good and bad. The novel grew into an intense, epic ending, of the type that I rarely find in books anymore. If you like epic fantasy, J.R.R. Tolkien, or fairy tales, you will enjoy this book!" (Zoe Zamora, advance reader)
"I really struggled to put this one down, even when the darker elements threatened to feel overwhelming. The author doesn't betray the reader's trust; the story is beautiful and haunting, and an excellent companion as we navigate our own struggling world. Side note: I was also reading An Extraordinary Peace, the biography of St. Seraphim of Sarov, at the same time. I found several interesting correlations to at least one character in The Song of the Sirin, and recommend reading the two books in tandem." (Gloria Smith, advance reader)
Nicholas Kotar is a freelance translator from Russian to English, primarily of religious texts, including three forthcoming volumes of the collected works of St. Ignatius Brianchaninov. He is also the resident conductor of the men's choir at Holy Trinity Russian Orthodox Monastery and Seminary, and a semi-professional vocalist. His one great regret in life is that he was not born in the nineteenth century in St. Petersburg, but he is doing everything he can to remedy that error.
His novel, the first in a projected series of three novels and two novellas, is available for purchase on Amazon (https://www.amazon.com/dp/B071JC9C32)