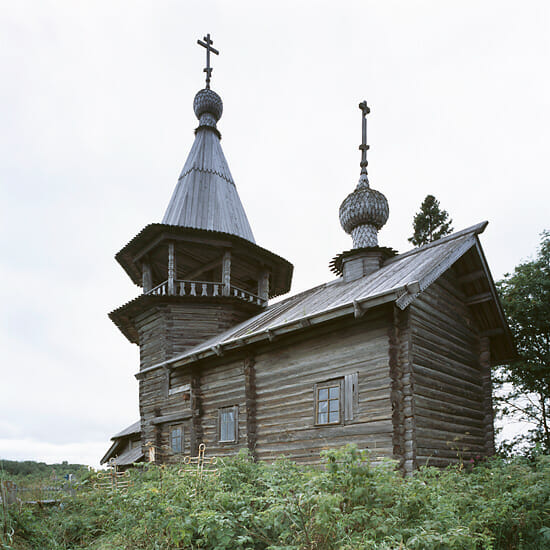 For those readers interested in architecture or those interested in Russian Orthodox cultural heritage, the website by architect Richard Davies is a wonder.  Davies stumbled across of set of postcards from 1911 that featured some old photos and drawings of wooden churches in Russia.  Inspired by the postcards, Davies traveled to Russia in 2002 to see which churches had survived the century of repression and neglect. This website, subsequent book and exhibit documents his successive trips and the churches which remain.  Through this work, he hopes to raise public awareness to attract funding for restoration, which the churches deserve.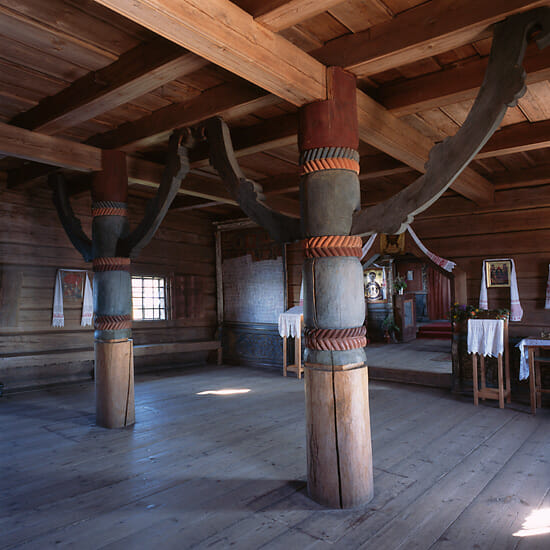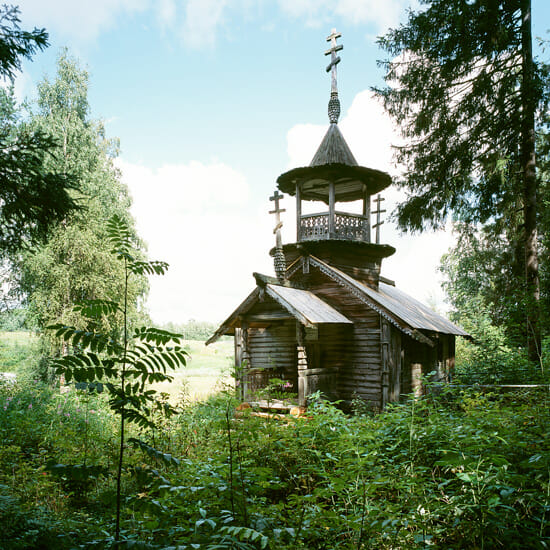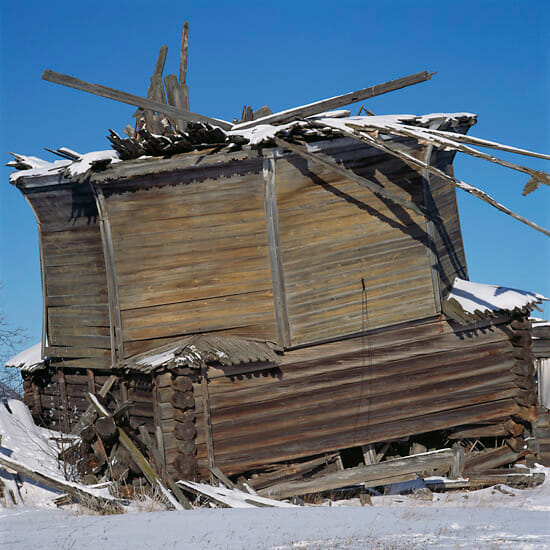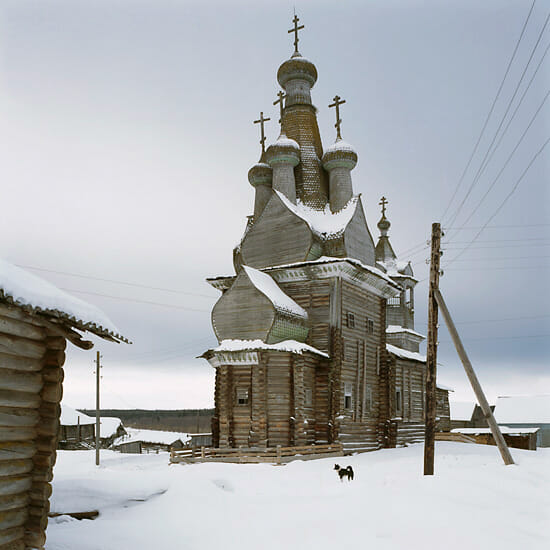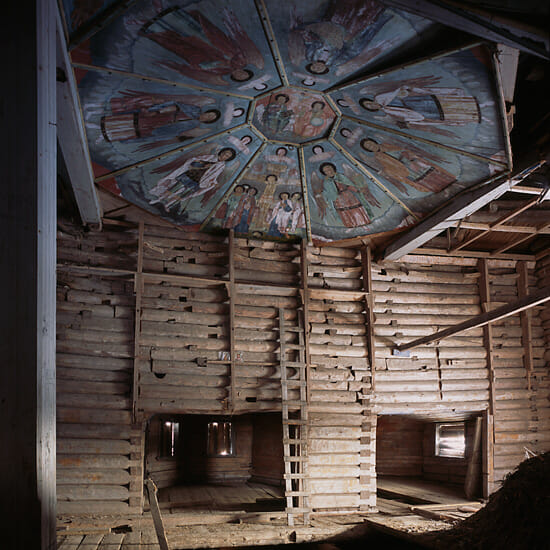 Davies' collection of photos has exhibited in London, England, St. Petersburg, Moscow, Kargopol, and Rostov-on-Don, Russia, Helsinki, Finland, Tallinn, Estonia, and Edinburgh, Scotland.   His book, Wooden Churches – Travelling in the Russian North is available through Amazon uk or through the book sellers listed on his website.
http://www.richarddavies.co.uk/woodenchurches/index.html
As an aside, there are also non-Orthodox wooden churches in Norway from the 1250s, which are classified as UNESCO world heritage sites.
http://www.visitnorway.com/us/About-Norway/History/Stave-churches/